Acunetix Web Vulnerability Scanner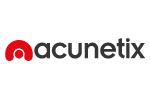 How to check if your website is secure?
Here is your solution - The Acunetix Web Vulnerability Scanner (Acunetix WVS)
Acunetix Web Vulnerability Scanner (Acunetix WVS) is a tool designed to discover security loopholes in web applications that hackers could abuse and gain access to a business systems and data. With Acunetix WVS, websites can be regularly checked for vulnerabilities such as SQL injection and Cross Site Scripting, etc. The scanner ships with many innovative features such as: AcuSensor Technology, automatic JavaScript analyzer, Visual macro recorders and extensive reporting facilities, which include various compliance reports.
How it works?
In general, Acunetix WVS scans any website or web application that is accessible via a web browser and that respects HTTP/HTTPS protocol. You can easily comprehend the hidden vulnerabilities of your website though this software.
Acunetix WVS contains some of the main features:
automatically scanning for exploitable vulnerabilities
offers a strong and unique solution for analyzing off-the-shelf and custom web applications
suitable for any small, medium sized and large organizations with intranets, extranets, and websites
Why Acunetix WVS?
There are some of the advantages of using Acunetix WVS:

Unique AcuSensor Technology which allows clients to identify more vulnerabilities than traditional Web Application Scanner
Provides more detailed information / int about the vulnerability
Allows you to locate and fix the vulnerability faster
Alert you of web application configuration problems
Free Network Security Scanner
Rectifying your network security vulnerabilities has never been easier – and now this can be done for FREE with Acunetix Vulnerability Scanner